4 Benefits of IT Outsourcing for Small Businesses
IT Outsourcing for small businesses has been an exceptionally familiar concept to business owners. Many big enterprises still believe IT outsourcing to be a bad practice, but the reality is that 9 out of 10 (almost 90%) of small businesses plan to outsource business projects in 2022. The small business believes it is a cost-effective business solution. We can define it by two words Convenience and Ease. The two led to extensive growth in popularity. 
IT outsourcing allows businesses to cut costs on hardware and software expenses by getting access to technical expertise. Outsourcing also allows small companies to focus on their business instead of technology.
Here is a total of 4 benefits of IT outsourcing for small businesses. Let's take a look: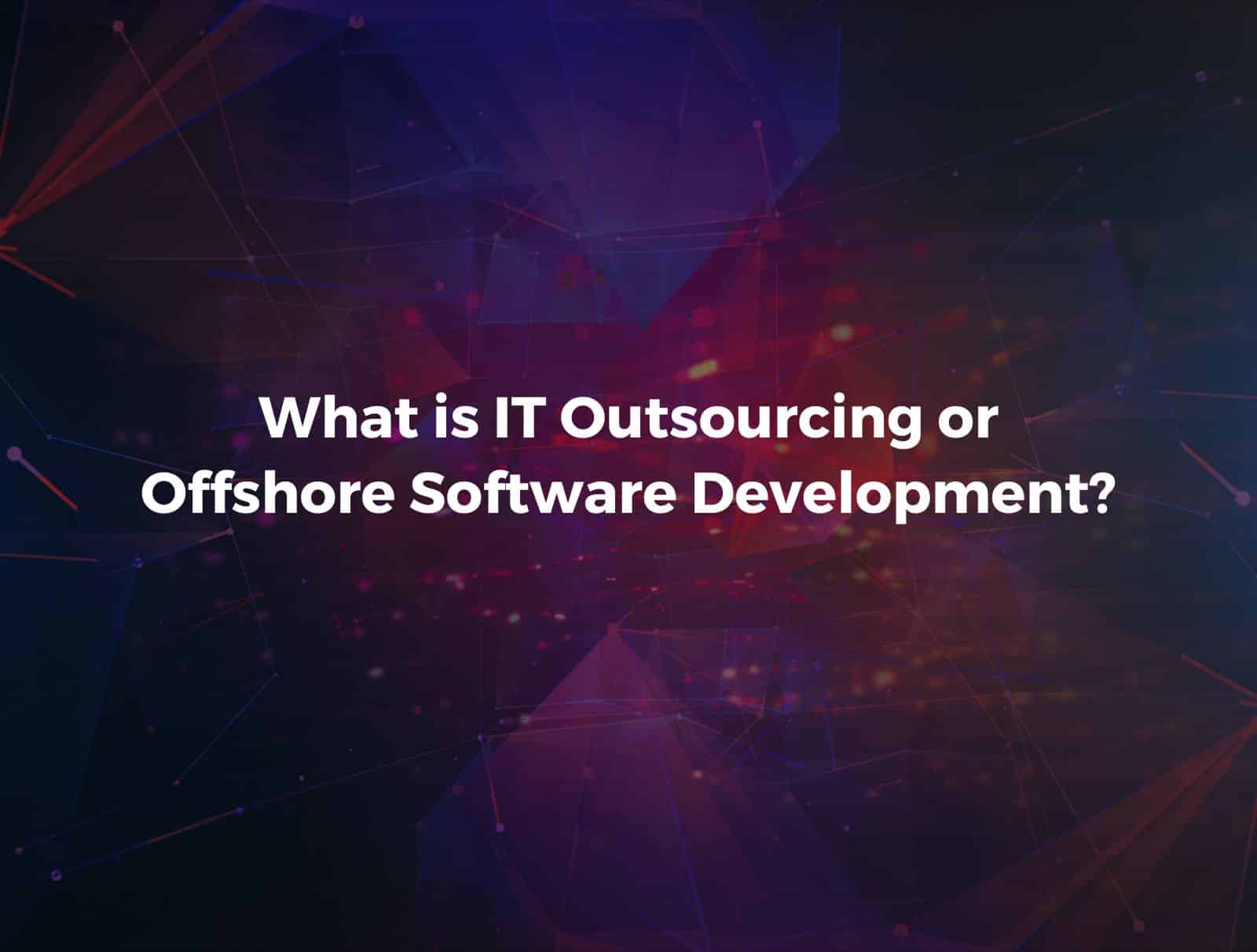 Why is IT Outsourcing important for Small Businesses?
IT outsourcing is contracting out a business's IT services and business functions to a third party. This can include such things as cloud hosting, network security, and monitoring, data center management, software development, application maintenance, or even entire IT departments.
Did you know that around 80% of small businesses outsource some of their business projects? As an Entrepreneur, you abroad know how difficult it would be to discover capable and experienced employees.
Outsourcing has various advantages, from being cost-effective to help grow your business. IT outsourcing is a way for a company to get access to the IT services that it needs without having to hire more employees.
Let's check out the benefits of Offshore Development or IT outsourcing:
1. Access to experts and cutting-edge technology:
Outsourced or Offshore software development companies have progressed over time and all means to keep growing the cutting-edge technology. Today, when any startup business chooses IT outsourcing services, they get security switches, faster communication, and top-level hardware & software resources. Moreover, with IT Outsourcing services, any startup business can get smooth admittance access to the best equipment, and resources. We are in essence also providing startup consultation for small startup businesses. 
Reducing capital costs or expenses is one of the crucial benefits of IT outsourcing services. And do you know how can it be possible?
Well, IT outsourcing services turn the right or fixed costs into variable costs. It assists you with being liberated from huge consumption in the initial stages itself. And releases capital for investment in your business. 
3. Enhances business efficiency:
IT outsourcing is a way for a company to get access to the IT services that it needs without having to hire more employees. Instead of hiring in-house employees who are specialized in certain areas like software development, marketing or advertising, or managing networks. You can choose from many different vendors who provide these services at low costs point when an association has done everything from research to marketing they will undoubtedly spend more than the financial plan and when we hire an offshore development team, we don't have to worry about anything they do everything, giving us a competitive advantage. 
whenever you are planning to hire an experienced offshore development team they can deal with all your business needs and fulfill them single-handedly. In addition to their technical strength and industry knowledge experienced offshore IT service providers can provide more impactful insights into your business. IT outsourcing definitely will be going to help you out in better IT resource management. 
Why do companies outsource?
Another profitable reason for choosing to outsource for small businesses or large enterprises is that it will be going to assist you with managing your financing, this will expand your greater support. 
Every small business startup should start with finding a trustworthy and reputable outsourcing partner to enjoy the maximum benefits of offshore development or IT outsourcing.
Connect with our IT specialists to know how you can make an indispensable
Essence Tech Labs is the best software development company in Ontario, Canada. We help businesses or enterprises to build their successful digital businesses. We are top-rated IT solutions providers in Canada, we bring tech into your ideas.
Subscribe to our newsletter and stay updated to our offers and deals!
We are committed to protecting your privacy
We are a leading IT outsourcing company in India with a proven track record of providing highly skilled and experienced personnel to our clients. We are the Best IT Outsourcing Company and the top offshore software development company in Ontario, the services we offer include software development, web development, web application development, mobile application development, IoT solutions, startup consulting, and digital marketing. Connect with us for the best offshore development services.